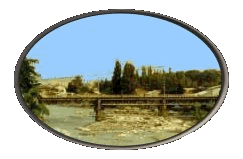 Transportation

Even though visitors don't usually ride city transport in Georgia here's some useful information in case you do:

Kutaisi is served by variety of public transportation means. Frequencies on most routes are good. However some of them may be nonfunctional.
Fares in the town could be the cheapest fares experienced. Although be prepared to sacrifice comfort if you are riding bus or trolley. As you can tell on these pictures (click to view larger images of trolleys) most trolleys and busses are beat-up, with non-comfortable seats and sometimes overloaded with passengers because of non-even distribution of routes. Disinterested city council doesn't invest much funds to continue their normal operation. Best and the cheapest way to move around the city would be by minibus (so-called "marshroutka"), since minibuses they are privately owned and have established numerous routes in the city. They are fast and can get you pretty much anywhere from point A to point B in Kutaisi.

Especially if you are riding bus or trolley beware of thieves who dare to plunge their hands in passengers' pockets and always look after your luggage and belongings very carefully, since in case they are stolen police assistance isn't much helpful.

Local fares:
Trolley - 10 Tetri
Bus - 10 Tetri
Minibus - 20 Tetri
You do the math: Currency exchange rate: $1 = about 2 Georgian Lari (GEL), 1 GEL = 100 Tetri